23 year old Rauata Temauri was crowned Miss Tahiti 2011 in a beauty pageant held at Papeete. New Beauty Queen 1.70 m tall will represemt Tahiti in Miss France 2011 later this year.
Miss Tahiti 2011 Final Results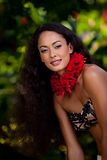 The Winner Miss Tahiti 2011
was Rauata Temauri (February 23, 1989, 1.70m)
more :
Rauata Temauri photo gallery
The 1st run-up
was Emere Bopp du Pont (February 8, 1991, 1.73m)
more :
Emere Bopp du Pont photo gallery
The 2nd run-up
was Hitiata Monnier (August 27, 1988, 1.70m)
more :
Hitiata Monnier photo gallery
source: (Thank you and credits to
http://misscontest.blogspot.com/
and all sources for the information and pictures)
Road to Miss France 2011
Miss Tahiti 2011 is Rauata Temauri, 23 and 1m71-tall. She was elected last nigth during a gala ceremony in Papeete, Tahiti. Runners-up were Emere Bopp du Pont and Hitiata Monnier. Rauata is the 51st Miss Tahiti and will compete Miss France 2012 title later this year.
Special thanks and credits to Global Bauties


source: (Thank you and credits to
http://freedom-guy.blogspot.com/
and all sources for the information and pictures)